After an exciting and intensive two and a half years of design and construction, the first shipments of Librateric cocamidopropyl betaines have now left Libra's new state-of-the-art, multifunctional manufacturing plant, bound for both UK and export markets.
Having recently opened in Manchester, UK, Libra's dedicated plant is now manufacturing a new series of 30% and 38% active betaines, serving its global customer base with a broader offering of top-quality amphoteric surfactants. Over just 30 months, the multi-million-pound fully computerised plant has been designed, built and fully commissioned to include a 30,000 litre intermediate cocamidopropyl amine reactor, two alkylation reactors – one of 60,000 litres and another of 35,000 litres – and a distillation column. The alkylation reactors are constructed from an innovative duplex alloy to provide the highest purity of betaine.
The new plant equips Libra with an impressive additional production capacity of over 32,000 tonnes per annum of amphoteric surfactants, supplied in either 200 kg drums, 1,000 kg intermediate bulk containers, or full-bulk tankers, to suit customer requirements.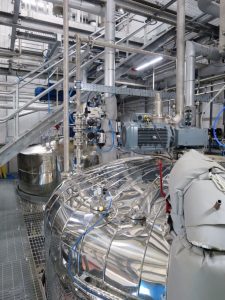 The new range of Librateric products offers everything that might be expected from top quality betaines – stability over a wide pH range; compatibility with anionic, non-ionic and cationic surfactants; and high foaming capabilities (even in high electrolyte solutions) – all at a competitive price, and with market-leading manufacturing and sustainability standards.
The new plant is also accredited to EFfCI (European Federation for Cosmetic Ingredients) to ensure the highest quality of betaines for the personal care and cosmetics markets, as well as for a whole range of HI&I applications.
Libra's Chairman & CEO, Graham Royle, commented: 'Our new betaines plant is yet another landmark development for Libra, and for the UK chemical manufacturing industry as a whole. I am extremely proud of both my team and that we continue to drive innovation and investment in the chemical industry in the North West of England, whilst maintaining our reputation for combining market-leading quality with the World Class service that our global customers have come to know and expect from us.'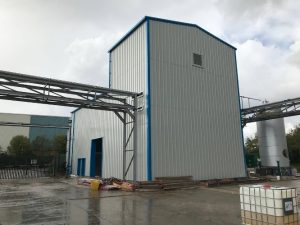 Find out more
Explore the benefits of Libra products or request a technical data sheet by contacting the Libra team: