Jon joined Libra Speciality Chemicals in March 2019, as International Sales Manager, a role in which he managed Libra's export sales to direct customers and distributors all over the world.
In September 2020, Jon was promoted to Director of Sales and Marketing for Libra, where he planned, organised, and directed the whole commercial team at Libra, implementing Libra's marketing and sales strategy.
Then in September 2021, Jon was made Commercial Director at Libra, where he now also sits on the company's Board of Directors. Jon's role is to lead the commercial team and identify new opportunities and gaps in the chemicals market, to ensure products and services exceed current sector trends and anticipate future market developments.
During the past two years, Jon has successfully expanded Libra's customer base, whilst ensuring a strong presence in the market, giving the highest quality of service, and leading by example, all of which he intends on continue as Commercial Director.
Prior to starting his professional career, Jon graduated from The Manchester Metropolitan University with a BSC honours degree in Chemistry. Jon has worked as a developmental chemist, which has benefited the technical aspects of his career. Jon has brought his wealth of knowledge and experience within the chemical industry with him to Libra. As a result of this, Jon possesses an exceptional overall technical grounding and is an invaluable asset to the Libra team when working with Libra's highly experienced technical team on formulation and application advice about our high-quality products to our customers.
We asked Jon what he loves the most about working at Libra…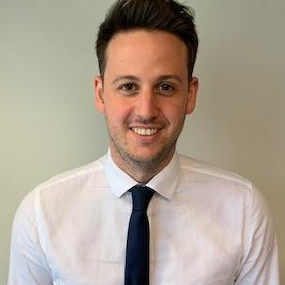 'I love working for Libra because anything is possible! We go above and beyond for our customers, providing solutions and creating mutual value. We are always looking for the next chemistry to introduce or the next innovation to bring to market. Libra is a forward thinking, responsive and agile business and working here every day is incredibly exciting'. – Jon Dutton.
Jon is a very valuable part of the team here at Libra. We want to take this opportunity to thank him for all his continued hard work, dedication and commitment to the business.
For more information about Jon Dutton's journey at Libra Speciality Chemicals, or any of our quality products that we offer please visit our website or get in touch with a member of our team.
Tel: +44 161 775 1888
Email: sales@librachem.co.uk
Web: www.librachem.co.uk
Why not follow us on social media 
LinkedIn: www.linkedin.com/company/libra-chemicals
Twitter: www.twitter.com/LibraChem