At I LOVE Cosmetics, we're known for our amazingly fragranced bath & body care products. What you may not know, is that we are also proud sponsors of the Rugby League Championship team, Sheffield Eagles.
Eagle-eyed fans will have spotted the Lancashire brand's heart-shaped logo across the chest of each of Sheffield's players shirt during the Summer Bash tournament that took place last weekend, 18th-19th May 2019.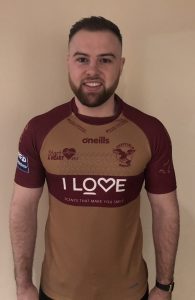 As part of a long-term sponsorship deal made by our Sheffield-based parent company, GRI Group, the Eagles players have taken to the field wearing a limited-edition I LOVE kit this season. This long-term sponsorship also includes product sampling and gifting at corporate and charity events held by the Club.
The Eagles soared to victory in their recent game against Barrow Raiders, winning 18-30 after a grueling and intense game. At the end of the season, fans of the Sheffield Eagles and its limited edition I LOVE-backed kit will be able to bid for their chance to own the players limited edition I LOVE jerseys as part of a charity auction.
I LOVE Cosmetics' Graham Royle, Chairman & CEO, said: "As an avid rugby fan and local business owner it was a natural decision for us to support a local team who we really felt could benefit. As well as serving as kit sponsor, we also play an active role in supporting the Club in the community."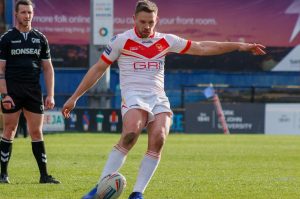 At I LOVE, we love supporting our local teams and communities and we wish the Sheffield Eagles all the success on the pitch!
For more information on the brand please visit our website www.ilovecosmetics.co.uk