I LOVE are delighted to introduce Sara Batule Chaudhry to the team!
Sara takes on the role of Social Media and Marketing Executive at I Love Cosmetics Limited.
Sara joins the team at an exciting time as I Love continues to expand our UK and international distribution network and enhance our product portfolio with exciting new brands and product extensions.
As Social Media and Marketing Executive Sara will be a part of a growing team responsible for delivering our social media and e-commerce focused campaigns.  Working with our internal team to deliver creative content (copy / design), campaigns, promotional calendars to invigorate the Brand across all active e-commerce and social media platforms.
Sara states, "I am excited to work alongside the team at I Love and bring out my artistic flair, imagination, and harness my genuine love of beauty products. I am cherishing the opportunity to work with an established Brand like I Love to help develop new innovative ideas for the business.
The role is already introducing me to every part of the brand process from idea creation, new product development and 'real time' marketing of beauty products to our customers.  The role is diverse and seeing the development and manufacturing process first hand is extremely interesting and enlightening.
As a part of the I Love team the role is creative and allows me the opportunity to promote my own ideas and bring them to life".
James Brown, Founder and Managing Director at I LOVE confirmed "Sara has fitted into the team seamlessly, we are all thrilled to have her onboard. In her first few weeks the team and I have been really impressed with her enthusiasm and media skills to help drive and enhance the I Love customer journey. We wish Sara every success as part of the team I Love Cosmetics".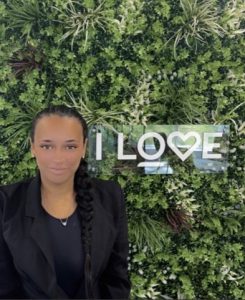 For more information about Marketing, or any of our quality products, please get in touch with a member of our team.
Tel: + (44) 1772 802077
Email: sales@lilovecosmetics.co.uk
Web: www.ilovecosmetics.co.uk