Oil & Gas Industry
Libra Speciality Chemicals proudly produce a wide range of surfactants and speciality chemicals that have specific applications within the oil and gas industry.
A large proportion of the World's remaining oil reserves are located in ever more challenging surroundings that are often areas of environmental sensitivity. Whilst more stringent environmental legislation continues to limit the use of many of the commonly applied products, the Libraphos range meets the exacting standards set by OSPAR and CEFAS.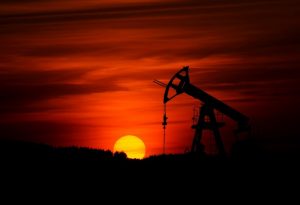 Librateric – Low Salt Betaines
Low Salt Betaines are products that produce a dense, stable foam which can be used in the formulation of high alkalinity cleaning compounds for use on contaminated equipment. Libra's new technology will produce betaines with ultra-low salt levels, as low as 0.05%. This makes them ideal for these types of cleaning compound where corrosion protection is essential.
Libraphos – Phosphate Esters
Libraphos is a range of phosphate ester based anionic surfactants that exhibit excellent emulsifying, dispersing, lubricating and corrosion inhibition properties. This range of products are suited to downhole applications as they can provide both lubrication and corrosion inhibition for the drill head used.
Libratex DOS – Dioctylsulphosuccinates
Dioctylsulphosuccinates are excellent products for reducing surface tension and are therefore used as effective wetting agents. Libratex DOS can also be used in dewatering and dedusting in mineral processing as well as in emulsion polymerisation processes.
LibraCare APG – Alkyl Poly Glucosides
LibraCare APG 0810 and APG10 are alkyl polyglucoside based surfactants that are readily biodegradable and that are based upon renewable raw materials – coconut or palm kernel oil and corn. These products can be applied as corrosion inhibitors, well stimulators and in rig wash solutions.
For more information about our products for the Oil & Gas Industry, or any of our others please get in touch with a member of our sales team.
Libra Speciality Chemicals Ltd
Tel: +44 161 775 1888
Email: sales@librachem.co.uk
Web: www.librachem.co.uk
Why not follow us on social media
LinkedIn: www.linkedin.com/company/libra-chemicals
Twitter: www.twitter.com/LibraChem