About Libraphos
Phosphate esters are based on alcohols, aromatic ethoxylates or alcohol ethoxylates. The Libraphos series of free-acid phosphate esters from Libra Speciality Chemicals are anionic surfactants, suitable for use in a wide range of applications and industries. The Libraphos series of free acid phosphate esters are 100% active anionic surfactants.
Libraphos phosphate esters are manufactured by either a polyphosphoric acid route giving predominantly mono esters or by a phosphorous pentoxide route to give predominantly di-esters. These phosphate esters can then be neutralised to achieve a variety of salts. The Libraphos series of surfactants may be used in several applications due to their stability at high temperatures or in acidic or alkaline conditions. These attributes offer significant advantages over other surfactants.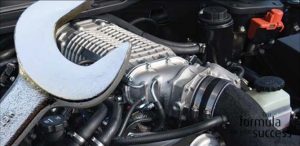 Why choose Libraphos Phosphate Esters
Boasting a broad range of performance functions, products in the Libraphos portfolio are designed to give specific properties, depending on the hydrophobe, phosphation agent and molar ratios used. These properties can determine the selection of Libraphos products for use, for example, in hydrotropes, corrosion inhibitors, lubricants and antistatics.
Products from the Libraphos Series may be selected to perform a range of functions including:
Detergency
Emulsification
Foaming
Dispersing
Wetting
Antifoaming
Packaging
All products in the Libraphos series are available in 200kg drums, 1000kg IBCs and bulk road tankers.
For more information about Libraphos or to request a technical data sheet, please get in touch with a member of our sales team.
Libra Speciality Chemicals Ltd
Tel: +44 161 775 1888
Email: sales@librachem.co.uk
Web: http://www.librachem.co.uk
Why not follow us on social media
LinkedIn: http://www.linkedin.com/company/libra-chemicals
Twitter: www.twitter.com/LibraChem