It's finally starting to feel like summer is over, autumn is here, and winter is only just around the corner. This means only one thing for your car; gritted, messy roads and fallen foliage leaving dirty marks on your paintwork.
Libra Speciality Chemical's high-quality car wash and rinse formula delivers a next-level cleaning experience with unrivalled results. It is highly effective at breaking down dirt and road grime, without the need for harsh chemicals. Furthermore, it leaves a glossy, water repellent finish, with no need for hand washing. Using a combination of our own speciality chemicals, we can ensure that your vehicle will look cleaner than ever.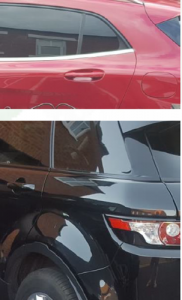 For more information about our premium car wash & rinse formula, please get in touch with a member of our sales team.
Tel: +44 161 775 1888
Email: sales@librachem.co.uk
Web: www.librachem.co.uk
If you don't already, why not follow us on social media:
LinkedIn: https://www.linkedin.com/company/libra-chemicals/
Twitter: https://twitter.com/LibraChem