Libranox AO10 is a C10 amine oxide and is a colourless liquid. This amine oxide can be supplied as a 30% active (Libranox AO10-30) or as a 40% active (Libranox AO10-40). It provides detergency with low to moderate foaming properties. It is compatible with most surfactants and provides viscosity control, foam boosting and excellent grease cutting in liquid dish wash formulations. Libranox AO10 exhibits synergistic effects when formulated into anionic / non-ionic surfactant systems. Libranox AO10 is stable in acidic or alkaline conditions and as a result can be formulated into high alkaline cleaners, hard surface cleaners and acid cleaners.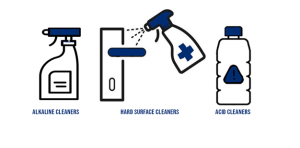 Libranox applications:
Bubble baths
Hair conditioners & shampoos
Dish wash detergents
Laundry detergents
All-purpose cleaning agents
Liquid Bleach products
Foam stabilisers in rubber and polymer industries
High or low foaming capabilities
 Amine Oxide
An amine oxide is a chemical compound that contains the functional group R3N+-O-, and N-O with three additional hydrogen and/or hydrocarbon side chains attached to N. An amine oxide acts as a non-iconic surfactant in neutral and alkaline PH and cationic in acidic conditions and is compatible with most other surfactants.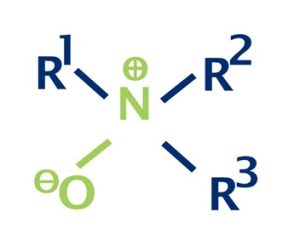 Packaging
Libranox AO10-30 and Libranox AO10-40 are available in 200kg drums, 1000kg IBCs and bulk road tanker.
Why choose Libra Speciality Chemicals to manufacture your Libranox products? 
Due to our world class manufacturing process, our product has very low residual hydrogen peroxide, less than 800ppm compared to the industry norm of 1500ppm. This ensures less irritancy in yours or your customers finished formulation. Libranox also has a crystal clear 'water white' appearance, ensuring no need for additional colorant in yours or your customers finished formulation.
For more information about Libranox AO10, or any of our quality products that we offer please visit our website or get in touch with a member of our team.
Tel: +44 161 775 1888
Email: sales@librachem.co.uk
Web: www.librachem.co.uk
Why not follow us on social media 
LinkedIn: www.linkedin.com/company/libra-chemicals
Twitter: www.twitter.com/LibraChem