Libra Speciality Chemicals is pleased to announce that we will be attending the SEPAWA Congress exhibition in Berlin this October 28th-30th.
The annual SEPAWA Congress is the most significant meeting point of the detergents, cleansers, cosmetics, and fragrance industry in Europe. In the exhibition area, over 300 companies from 60 different countries present their latest products, trends, and wide-ranging know-how.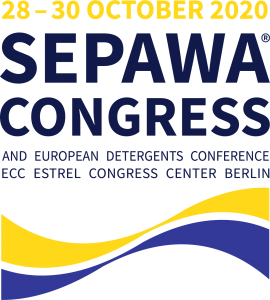 There will also be a selection of lectures available for all attendees. The lecture programme will cover several different topics in the areas referred to above. In more than 150 interesting and diversified lectures and poster presentations, international experts share their latest research findings and innovative developments.
The ever popular after event and countless networking possibilities round off the framework of the congress and give you the opportunity to establish and expand business and personal contacts.
Libra's chemical experts will be able to give you advice and information on the applications for any of our products. We will be showcasing our products through a series of samples, along with technical data sheets and leaflets.
If you are attending this year's SEPAWA Congress, make sure to come see us at stand (E745). If you haven't yet got your tickets for the event, you can purchase them here: https://sepawa-congress.de/en/sepawa-congress-exhibition/online-registration-entrance-fees-sepawa-congress/
To find out more about Libra Speciality Chemical's products, please get in touch with a member of our sales team or visit our website.
Email: sales@librachem.co.uk
Tel: +44(0) 161 775 1888
Website: http://www.librachem.co.uk/
To keep updated on all the exhibitions we are attending, as well as other company information, why not follow us on social media:
LinkedIn: https://www.linkedin.com/company/libra-chemicals/
Twitter: https://twitter.com/LibraChem